Yep, we've got it bad over here...
We've got a case of the sillies over here. A recurring case, actually. Silliness abou
nds in our household. Jack loves to do anything silly. I guess that just comes
with the 4-year-old boy territory. His laugh when he's being silly is just great. It's so joyful sou
nding and so fresh.
Melody loves to be
silly too...mainly because her br
other loves it. If he's being silly she's determined to be silly too! And if you notice, she copies every silly expression he makes along with a jubilant, "Look-a-me, Mama!"
And with the w
ay Charlie intently wa
tches, it
probably won't be long before he's caught the sillies too!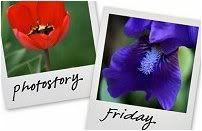 Hosted by Cecily and MamaGeek