These series of pictures were taken pretty much the exact moment Charlie touched the san
d.
A little crunchy but so far so good.
What the heck is this
stuff??
Maybe this bite will be better.
And pretty much any time Charlie was on the sand, he was eating it.

Except in this picture.

He took a bite right

after

I snapped it.



And if we tried to keep him from touching sand, this was his reaction.
Pleasant, no?
So, he ended up being held most of the time.
Charlie's verdict; The beach? Pretty tasty!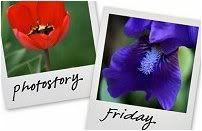 Hosted by Cecily and MamaGeek
(If you haven't read Alex, Jack, and Melody's versions, scroll on down...)