My son Jack loves cars. He fell in love with them right around age 2. In fact, motorized vehicles and anything John Deere are his favorite things even today. When he was about two he started to collect them. Well, actually, he didn't collect them as much as people knew of his great love for cars and just couldn't seem to come visit him without bringing him cars or take him somewhere without letting him get a new one. Really, could you resist this face?
He would spend all day racing his cars, organizing them according to color, or make, or model, parking them in amazingly organized "parking lots". He would make "caw-ca-wree-ers" (car carriers) by stacking one car on the top of the other.
Here is a car carrier up close.
We also started making shapes with our cars. (That's Melody in the bumbo around 3 or 4 months of age.)

The other day Jack was sharing his cars with Melody, (shocker, I know) and apparently the love of cars is genetic. She said to me, "Look, Mama! I fix da cahs!" I looked over and...yes, car organization had started. She has been obsessed with organzing her cars by color ever since. At least today she was doing it wearing her Princess Aurora dress! With this kind of influence on Charlie I can only imagine the cars that are in my future!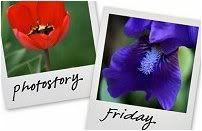 Hosted by Cecily and MamaGeek