Santa brought Charlie some foam blocks for Christmas...he got them at Hobby Lobby for anyone who's interested. Charlie's not quite old enough to play with them yet, but my other two cannot get enough of them. Literally it's all they play with. Not only do they play with them but they play together and they play nicely. Truly they are magic blocks.

They mostly stack them...
Jack enjoys building castles for his "friends" whom he has named after Disney Princesses. From left to right we have; Princesses Cinderella, Ariel, and Aurora. Sometimes he puts a little linky toy around Ariel to give her a fish tail. Yes, this princess obsession does drive my husband crazy.



Now, I haven't tried this, but apparently they make a great snack.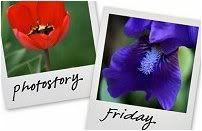 Hosted by Cecily and MamaGeek