We have been discussing the importance of being well dressed around our house lately. This is mostly due to the fact that Jack will be wearing uniforms to school this year instead of the normal play clothes he wore to preschool.

When asked why he would be wearing uniforms, I explained to them that it's important to always dress appropriately for the occasion and to always look your best.

Jack has truly taken this to heart and has been wanting to dress nicely every day.

As you can see, he's in business attire today. Tie and shirt fully tucked into his shorts. And a John Deere shirt nonetheless. Nothing says classy like a John Deere shirt.

Melody is ready for the prom. Cinderella's prom. And this morning she told me she didn't want to get her dress dirty eating breakfast. "I just gonna eat nekked!" she said.

Snazzy dressers and concerned with cleanliness. Every mother's dream.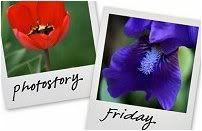 Hosted by Cecily and MamaGeek