If Jumping Jacks were an Olympic sport, Melody would win the gold.
Except she calls them Jumping Melodies.

She would also win the gold in the whining category too.

I'm just sayin'.
In other news: I did have a BLAST at the concert last Saturday night. You can read the stuff I opted to post about regarding my good time here. You can email me if you want to know the really fun stuff that happened! heehee.

And if you read that post, you know that I am in the market for a new camera. I thought I had decided on one. Then my husband decided to have an opinion. Now, I'm pretty sure that I'm going to win (I mean, I am the woman and all) but if any one has any camera recommendations and/or advice, I'm all ears!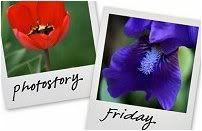 Hosted by Cecily and MamaGeek