This was Jack today.
(He's pretending to be a dog. The fun-noodle is the tail.)


The pictures are almost the same. The one detail that's missing is that little float. It's just a small detail, but it makes a big different. My big guy's a true swimmer this year and so proud of himself.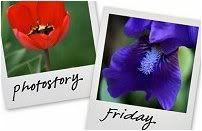 Hosted by Cecily and MamaGeek